I've been in and out of work feeling under the weather since my posting about it. This morning brought some news that brightened my day, and hopefully it'll do the same for your's.

Behold Badger Cam! Live images are only available at dusk UK time, so you'll have to be doing some math, but be sure to check out past images in their archives. As of 9am on Valentine's morning everything is really sluggish and the pics aren't loading, but I think that's because everyone reading about this site this story on the BBC News site are slowing things down. Check back in a day or so to see a bit more.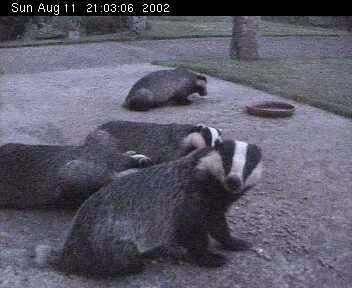 _________________________________________


On a side note, I just noticed that this was my 100th blog post - hooray for badgers!!